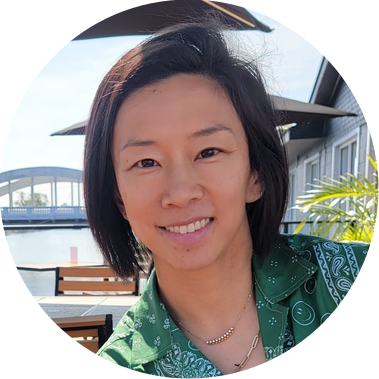 About
Catherine Chan is a Toronto-based illustrator with a previous life in project management and technology. Her work explores her relationships as an immigrant, a mother, and a lifelong learner. She is excited about telling inspirational stories through her illustrations.

When she is not busy making images, you will find her spending time with her family, hosting her Airbnb, or making pizzas. Her favourite pizza topping combination is bacon, pineapple, and pickled jalapeno.
Client Testimonial
"Catherine was a dream to work with. Because she is so incredibly organized, I found myself becoming more organized just to keep up with the standard she sets. Her art is amazing (obviously), but her openness to feedback and her creative suggestions made our project really come alive. I would definitely work with her again ... and really hope I get the chance."
- Troy Cunningham, Orca Book Publishers
Shows & Projects
2023, Creativity in the Time of COVID-19: Art for Equity and Social Justice, Michigan State University, Lansing, MI, USA
2022, OCADU GradeEx 107, Toronto, ON
2022, Major Works: OCADU Illustrative Painting Exhibition at Artscape Youngplace, Toronto, ON
2022, AGO Portraits of Resilience, Art Gallery of Ontario, Toronto, ON
2021, Culture's Compass 2021 -Navigating the Waves of Change, Humber College, Toronto, ON
2021, Looking Out While Looking In, Exhibition of Collaborative Project (COIL) course between OCAD U and SUNY Geneseo students, Online
2021, Yue Moon: Animated Light with Winnie Truong, Toronto Chinatown
2020, OCADU Collaboration Mural Project 2020